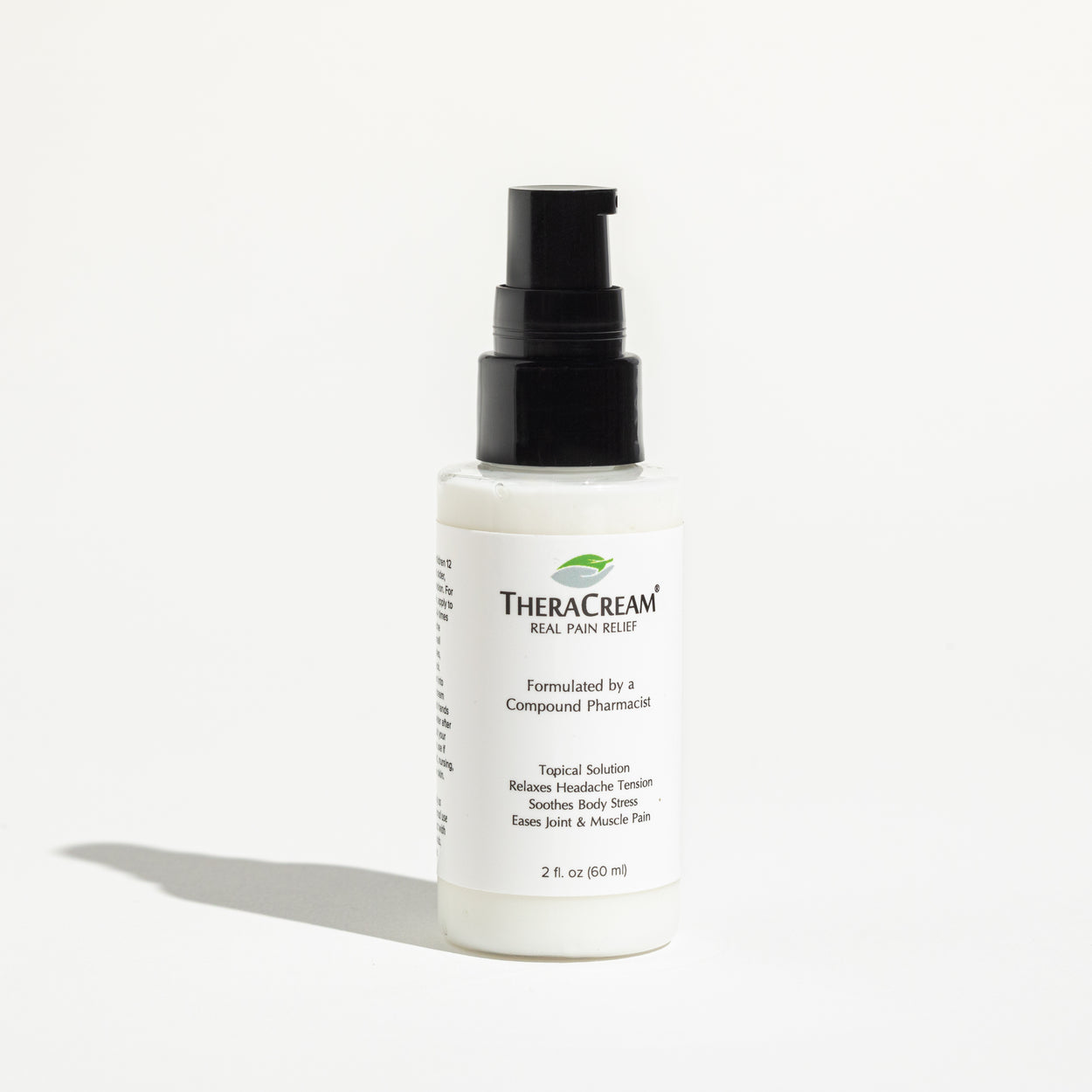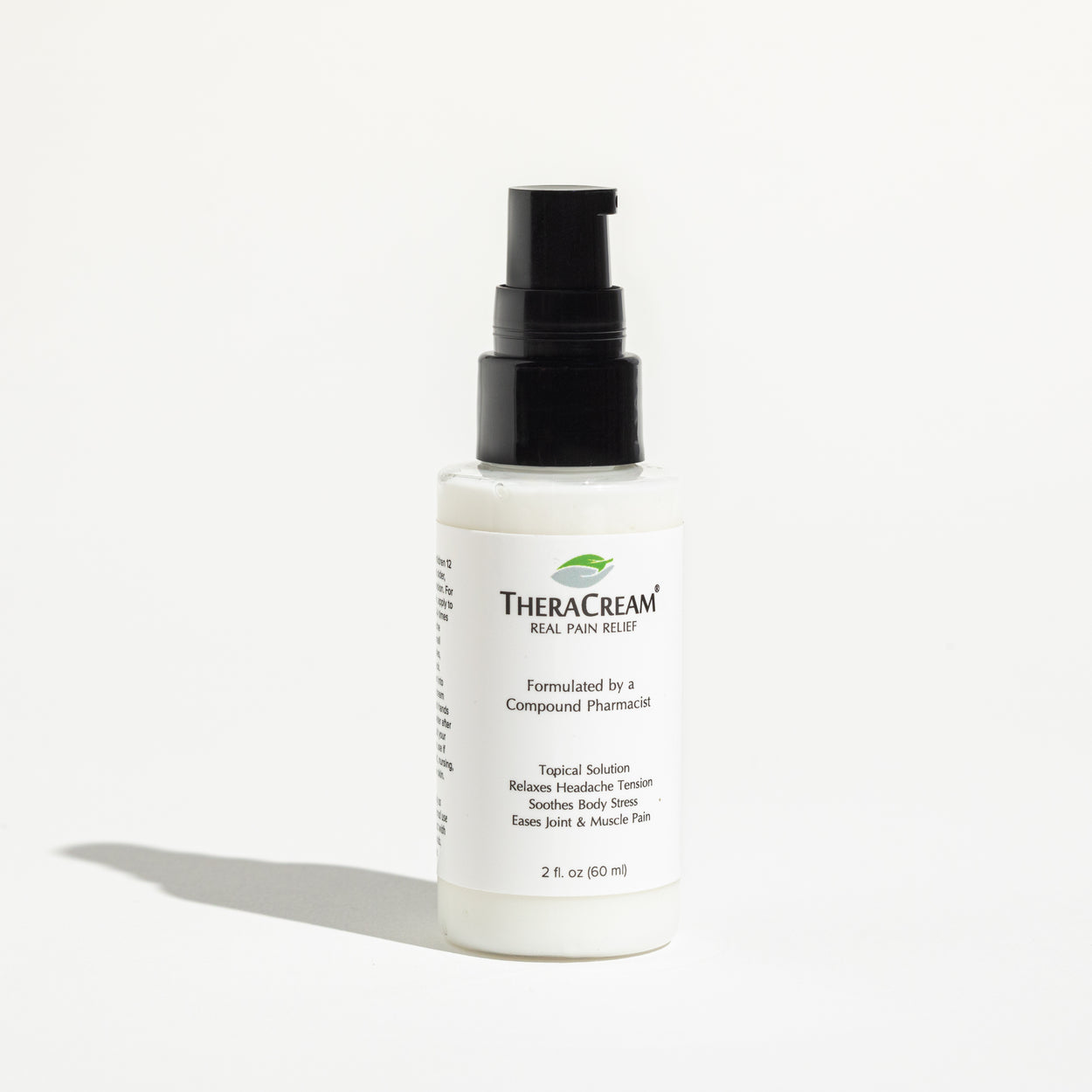 THERACREAM
THERACREAM® Original 2 oz bottle
This unique all natural formula THERACREAM® contains over 12 well known botanical elements that provide support for body aches and calming aromatherapy benefits to promote health and wellbeing. This high quality aloe vera based cream is not only moisturizing for healthy skin, but also offers Anti-Inflammatory, and Anti-Viral benefits. 
Fast Acting Pain Relief- for conditions such as: Carpal Tunnel, Chronic Back Pain, Fibromyalgia, Headache Tension, Joint & Muscle Pain, Migraines, Neuropathy, Rheumatoid Arthritis, Sports Injuries, Sciatica, Stress Injuries, Sprains & Strains, and Tendonitis.
Ingredients include: Aloe Vera, Arnica, Boswellia, Camphor, Cayenne Pepper, Comfrey, Ginger, Lavender, Menthol, Peppermint, Tumeric, Wintergreen.
Our products are tested by independent labs for contaminations. No GMO, non-staining, no artificial colors, fragrances, parabens, phthalates, and formaldehyde. 
For wholesale and bulk purchased please contact us at info@santabarbarasolutions.net