Lori Budroe, Dental Hygienist
Lori Budroe, Dental Hygienist
Kathleen O'Connell, Retired Hospice RN
Kathleen O'Connell, Retired Hospice RN
Natural Blogs
Our manufacturer, who caters to thousands of clients, gave us the hugest compliment recently. They told us that we are the only company they allow to bring in ingredients from the outside because we provide them with Certificates of Analysis...
Read now
At Santa Barbara Solutions we believe in transparency when it comes to our products. We send out our topical CBD/Hemp Oil Extract Cream to independent labs to test for concentration levels and THC presence. Our latest lab test results confirm:...
Read now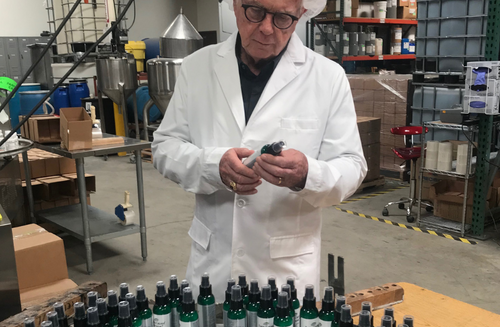 At Theracream, our compound pharmacist, Paul Sullivan, is heavily involved in the process of the CBD oil that we use – from seed to product – to ensure the safety and quality of the oil. We guarantee that our topical CBD cream – Theracream Extreme–  is 100% natural, clean, and safe so you can enjoy deep and long-lasting support without worry.
Read now